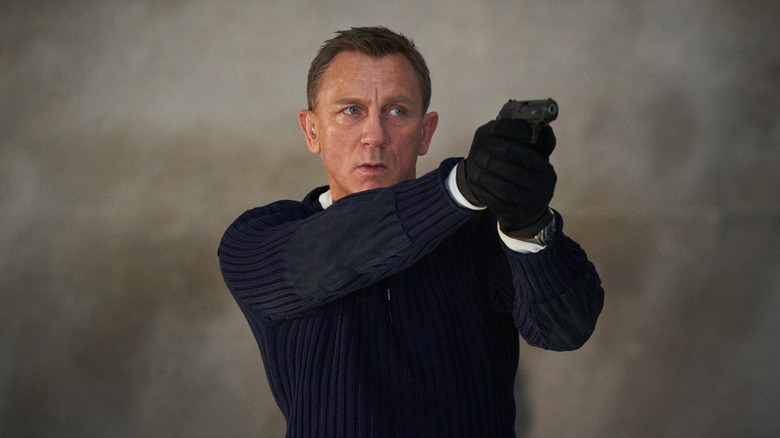 If you've ever wanted to step into 007's shoes and order one "shaken, not stirred," you'll actually have the opportunity to step into the espionage legend's shoes in New York City with a new immersive James Bond exhibition.
The "007xSKYSCAPE: The James Bond Immersive Exhibition" is where fans can step into "projection mapping and larger-than-life installations [that] take you inside the magic of 007," located in the Skyscape in midtown Manhattan. The exhibition opened earlier this month on September 9, but luckily for all you Bond boys, tickets are still available through the end of the year and are an affordable $23 per person. According to a press release obtained by Variety, there is also a VIP package, which comes with a 156-page hardcover book that shares the same title as the exhibit.
So, what exactly do you do in this Bond experience? The exhibit is a 90-minute journey which highlights never-before-seen photos, animations, and interviews from the set of "Skyfall." The walkthrough also spotlights iconic items from past films, including the lead character's Aston Martin DB5 and gadgets from Q's lab.
A Second Option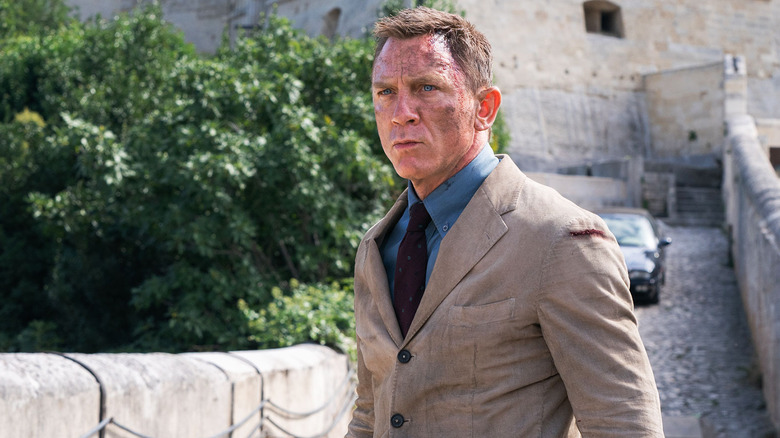 There is also a new Bond experience in London, if you happen to be across the pond — and this one is a bit more on the classy side. The "Bond for a Day: Immersive Tour and Dining Experience," which opened on September 24, takes you on a visit to Mayfair and the Floris Museum. The tour is led by an espionage expert who takes guests to various locations related to Ian Fleming — the original writer of the James Bond spy novels — and the different places he references throughout his books. The tour, which takes place over six hours, also includes a counter-surveillance techniques lesson, as well as a session on the shooting range using Bond's most favored weapons.
The event is concluded with one of Bond's signature vesper and vodka martinis at the Taj Hotel, a five-star establishment, so you feel pretty international spy from start to finish. Tickets start at $364 and are available through the end of the year.
Both of these experiences sound really fun and perfect for a Bond die-hard who wants to really be immersed in the world of the character for a solid day. Experiences like these are what keep fans coming back for more; They're totally kryptonite, so it'll be no surprise to see these attractions blow up, especially over the holidays.
When Is The New Bond Taking Over For Daniel Craig?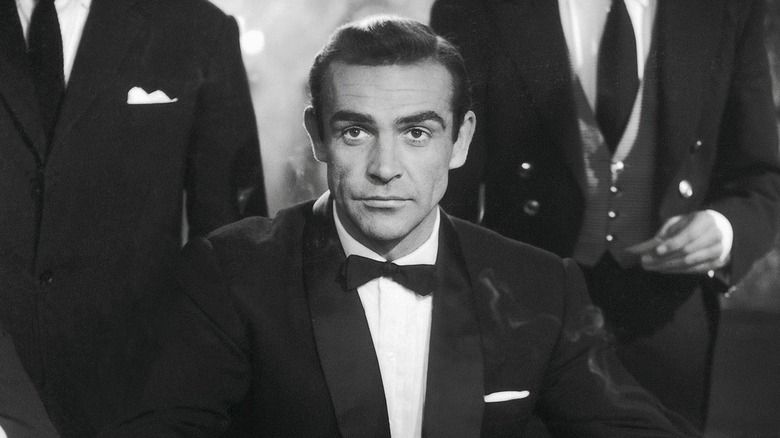 Daniel Craig, our current James Bond, has confirmed he would be leaving after the latest installment, "No Time to Die," which releases on October 8 — but it looks like casting directors will take a break before deciding on a new leading man. "Oh God, no. We're not thinking about it at all. We want Daniel to have his time of celebration," producer Barbara Broccoli recently told Variety. "Next year we'll start thinking about the future."
It seems that the braintrust behind these films is really savoring the moments they have left with Craig — and for good reason. He is one of the best Bonds we've had yet.
"We're very, very lucky to get him to play this role. We could see he was reluctant to do it, because he knew it would change his life, which it obviously has," Broccoli added. "It's changed his life, but it hasn't changed him. What he's enabled us to do with the franchise is really explore the emotional life of Bond and go into the person and complexity and conflicts that happen within the Bond character."
Read this next: The 20 Greatest James Bond Villains Ever
The post Immersive 007 Exhibitions Will Let You Enter the World of Bond, James Bond appeared first on /Film.